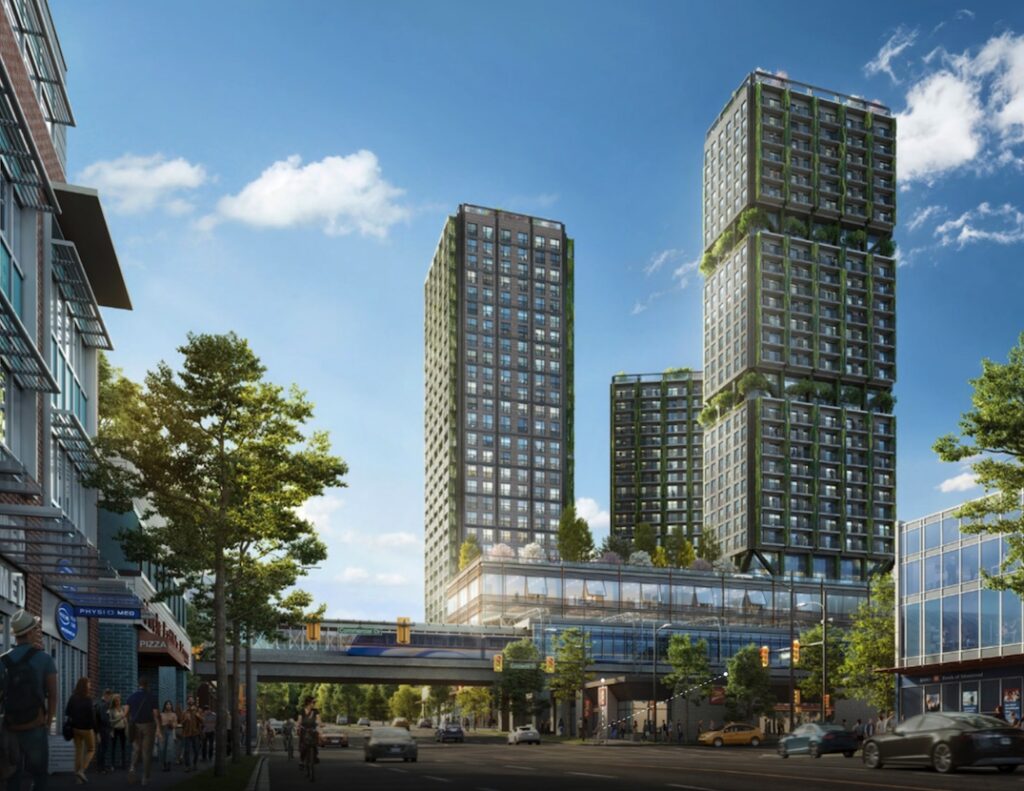 As previously reported on July 5th, the rezoning application for 1780 East Broadway (originally submitted in June of 2019) was deferred until after the October 2022 City of Vancouver municipal elections.
https://vancouverbroadwayplan.ca/rezoning-for-1780-east-broadway-delayed/
We have now learned that the applicant will resubmit/revise their rezoning application to increase the number of housing units from 653 to 894 units, a 37% increase. In line with many recent rezonings, the additional density sought will be in the form of secured purpose-built rental housing (the form most likely to be supported by City Council).
The added density will be achieved through increasing tower heights as follows: Tower A from 29 to 38, Tower B from 29 to 34, and Tower C from 24 to 31storeys. This will result in an overall change in density from 5.7 FSR to 7.0 FSR.
With the busiest transit node in Western Canada adjacent to the site, a planned grocery store, and many amenities nearby, the proposed project makes a lot of sense and will not displace any existing residents. Hopefully the new Vancouver City Council will see this the same way and fast-track approvals in one of North America's worst housing crises.